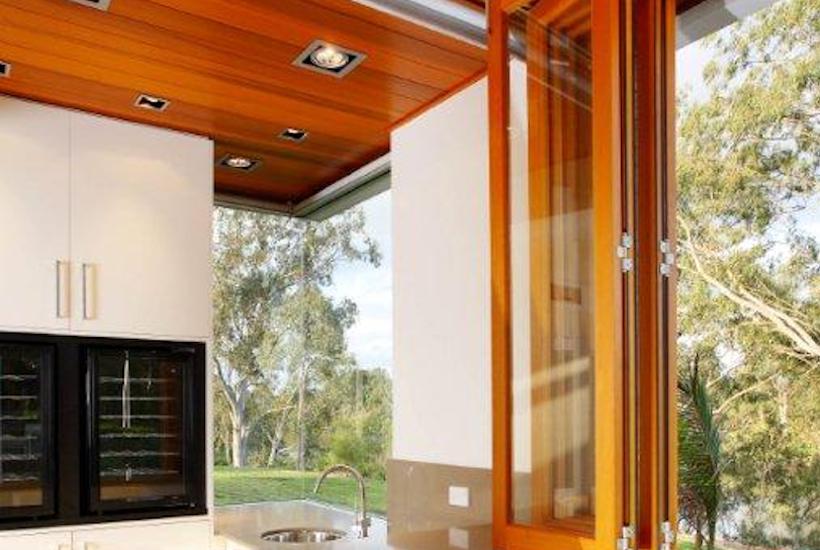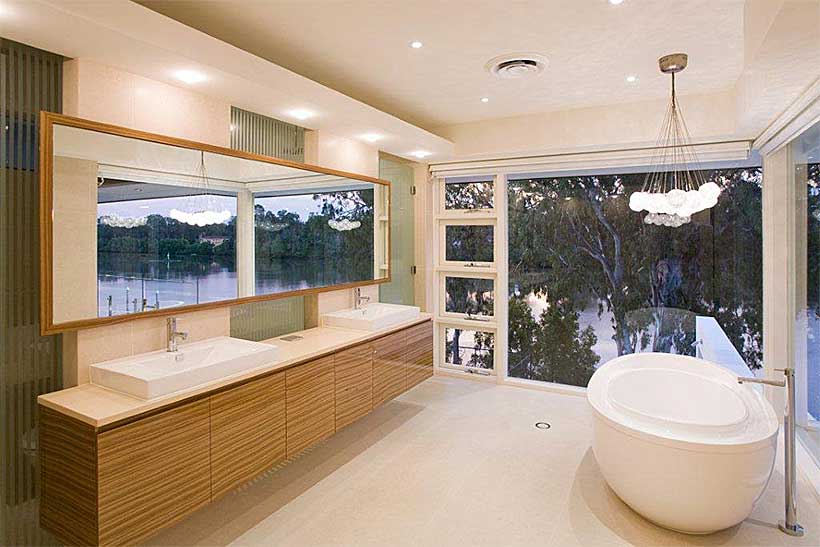 Have a project ? Get in touch.
ABOUT

A house designed to celebrate the lure of the Brisbane river with a variety of picture and opening windows perfectly framing the view from each room.
In other areas of the house the oversized front pivot door, double height walls of windows and large stackers let the light pour in, highlighting the stunning design of the home while subtle timber insets and fretwork add touches of warmth.
In a location where privacy is hardly an issue the oversized windows and doors sans blinds ensure the outlook of this home can be enjoyed at all times of the day and night. All joinery by Eden Made.